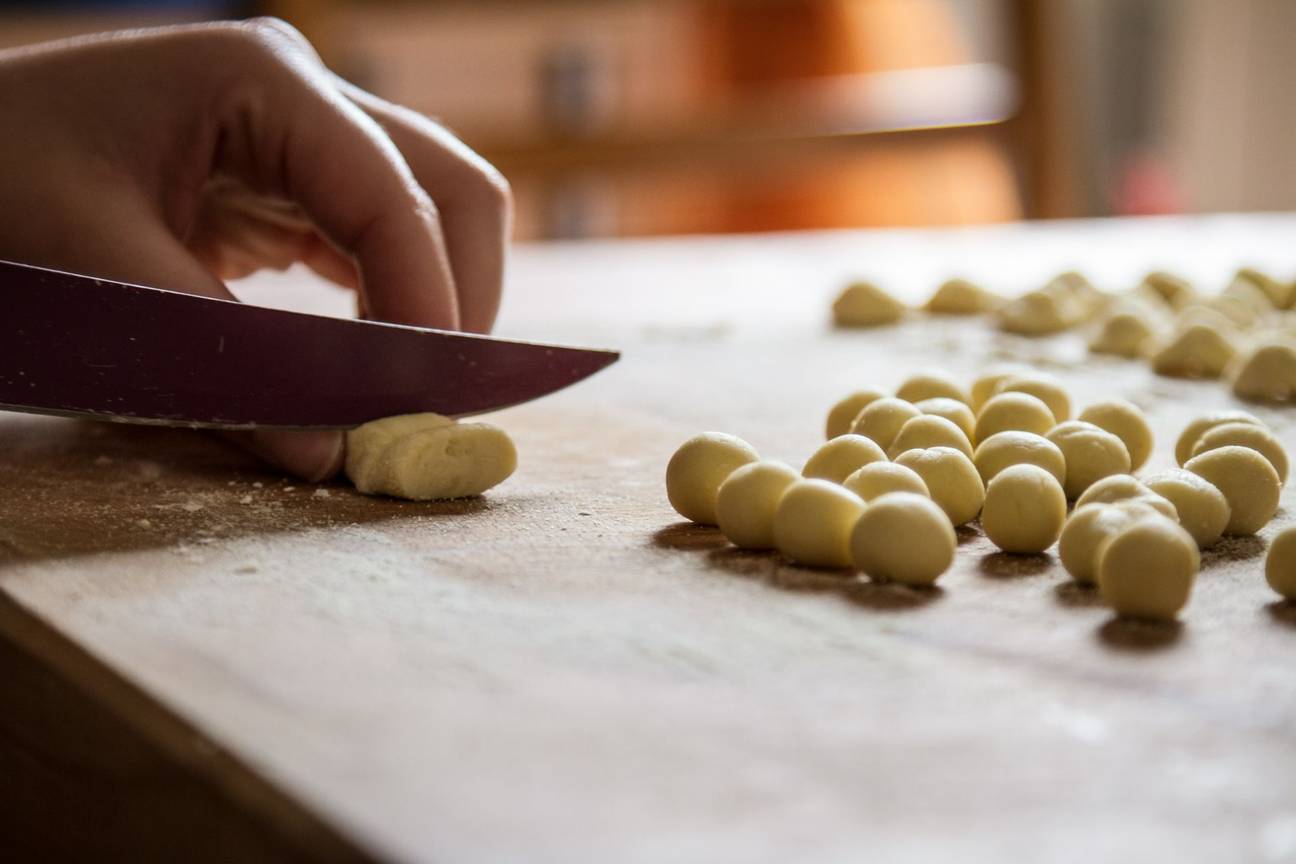 Experience the delectable delights of Italy – Long Travel boast a range of cooking holidays in Puglia & Sardinia, waiting to be explored. Find yours now.
Why and where to take cooking holidays in Italy
When you think of Italy your mind may immediately wander to thoughts of the delicious food this country has to offer. Renowned for its varieties of delicately crafted pasta; perfectly crispy pizza's scattered in tantalising toppings; and, of course, not forgetting the world-famous sumptuous local wine. Discover more on how Italy is one of the best places to go on a food and drink holiday this year.
Where to take cooking trips to Italy?
Quite the culinary craftsman (or woman) in the kitchen? Perhaps jetting off on a luxury cooking holiday in Italy would be the perfect trip for you this year. Here at Long Travel, we create tailor-made bespoke holidays designed with you in mind that focus on luxury, relaxation, and most importantly, food and cooking.
Italy Culinary Holidays to Puglia
If you're a foodie fanatic who likes to explore the countryside, our Puglia food holidays in Italy are the perfect choice for you.
A Taste of Puglia: fancy spending 3 nights away in a charming boutique hotel while working on your culinary skills? This Italian cooking holiday is the perfect escape – giving you the chance to learn how to cook rustic Italian cuisine in a typical farmhouse from a local cook. As well as this, you can also enjoy a small walking tour into Conversano – a medieval town where your hotel is situated.
Cooking & Wine Tasting Break: if 4 nights in Masseria Bosco – surrounded by 50,000 olive trees – experiencing a cooking class, wine and oil tasting and a welcome dinner sounds like your idea of holiday heaven, this Italian culinary vacation is for you. With cuisine based on local Pugliese recipes, experience the 'slow food' movement of the region while relaxing in the day on the sandy beaches of the beautiful Ionian Sea.
Italy cooking holidays in Sardinia
Enjoy food holidays in Sardinia with our unmissable itineraries – for yoga lovers and fans of the countryside and tranquillity, you'll be sure to find something for everyone.
Real Taste of Sardinia: perfect for lovers of arts and craft, countryside and tranquillity, experience this 4-night food holiday in Italy in the heart of Sardinia. For foodies who prefer to dine than to cook, this is the perfect trip for you. Sample delicious Sardinian food from breakfast to dinner – and admire the enormous skill and effort that goes into producing these delectable dinners each day. Peruse the inner courtyard while admiring flowers, climbers, trees and shrubs dotted around to create a serene ambience.
Sardinia Food & Wine Tasting: combining cooking with relaxation and yoga classes, this Italian cooking holiday has it all. Modern and with real style, this resort is nestled in the hillside with a beautiful panorama over the sweeping bay. Experience delicious dinners, wine tasting and welcome drinks – the perfect getaway for foodies who love to dine.
Find out what other cooking holiday destinations we have here at Long Travel. Allow us to make your travelling experience more seamless, as a helping hand to guide you through every step of the journey.