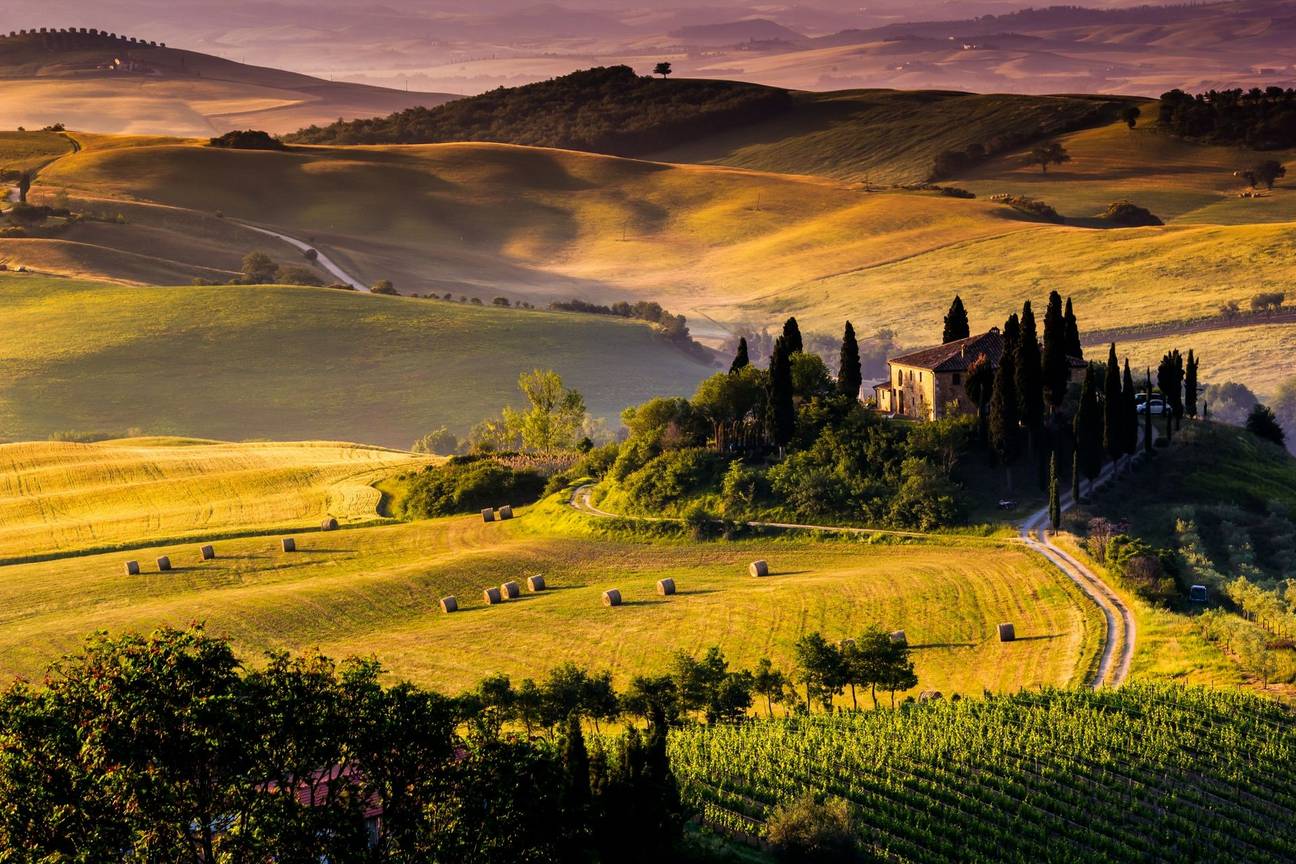 On a cold rainy English day, we boarded our flight. We waved farewell to grey skies, and eagerly waited to land in beautiful Florence.
Day 1 - It was a cold rainy English day, when we boarded our flight. We waved farewell to grey skies, and eagerly waited to land in beautiful Florence.
On landing, we hopped on board the bus which took us right into the heart of Florence where we checked into Hotel Villa Medici, an incredible hotel and one of the only hotels in Florence with a pool! We headed out to spend the remainder of the day exploring the famous Duomo, and wandering the stylish streets of Florence.

Day 2 - We headed off for a visit to one of our favourite hotels in Florence – The Gallery Hotel Art. After a pit stop at their cocktail bar for a delicious 'El Conte Cantinero', a sweet and spicy cocktail, we continued through the hotel to enjoy one of the numerous art exhibitions, which are on display all year round. I was delighted to find portraits of Marilyn Monroe on display as part of 'Forever', an exhibition of Andy Warhol's work.

Whilst we were near, we decided to visit Hotel Villa Le Maschere, a new hotel in our collection, hand-picked by a colleague. Laura and I were fascinated by this hotel, and found ourselves in awe of its beautiful architecture, dating back to the 16th century. It's a stunning choice for a holiday in the Tuscan countryside.

Day 3 - We set off for the drive to San Gimignano. This quaint village feels very medieval, as you walk through, it almost feels as though time has stood still. No visit here would be complete without stopping off at the Gelateria Dondoli, a two times world champion ice cream maker. Choose from an array of some of the best ice cream flavours in Italy, including tiramisu, and Saffron Cantucinni & Almond ice cream. We strolled around the square's famous wishing well with an ice cream cone in hand, feeling very welcomed by the locals.

We ended another day of our tour of Tuscany by driving to Siena to enjoy the ambiance of its square at night with a glass of red wine in hand.

Day 4 - The next morning we arrived at Borgo Casabianca, which resembles a small village made up of individual houses connected by twinkling festoons of lights. Just 15 minutes away is the slow food movement town of Montepulciano. In this small town, you will find all the local vineyards have small cavern-like shops where they sell their produce. I picked up a couple of bottles of wine, and a few local cheeses to make sure that I wasn't going to return to the office empty-handed.

Being part of the slow food movement, the restaurant at Borgo Casabianca is exceptional. If you want a really fun and unusual Tuscany holiday experience I would definitely recommend that you take part in one of the cooking demonstrations, which takes place here so that you can take a traditional Italian recipe or two home with you.
Day 5 - Our penultimate day could not have been in a better setting. We decided to take the scenic route to Conti Di San Bonifacio, a stunning hotel, with a hunting lodge feel, surrounded by rolling hills, vineyards and forests. The luxurious furnishings of sheepskin rugs and blankets makes this hotel feel so cosy, it was difficult to stay in work mode during our meetings with the friendly management team.
Day 6 - The last day of our Tuscany holiday itinerary was in Lucca, the city of 100 churches. Everything in Lucca seems to head towards the centre, all the winding cobbled roads lead upwards before opening onto the highly dramatic Cathedral.

We were amazed at lunch when we ordered a pizza from Baci Alla Francese, to have a metre-long pizza larger than my head arrive at the table. A tip from me to you, one to share is more than sufficient!

We loved Lucca! Around every corner there was a hidden gem, such as the Guinigi Tower with trees growing out of the top.

Well-fed, we rested our heads for our final night, and reflected on our incredible trip around Tuscany.
Now that we are back in the office with major holiday blues, we can't wait to help you start planning your Tuscan escape.  
Laura and myself are just a call away on 01694 722193, and we're more than happy to make some recommendations for your very own Tuscany holiday itinerary, no matter how long you want to stay or where you want to visit.