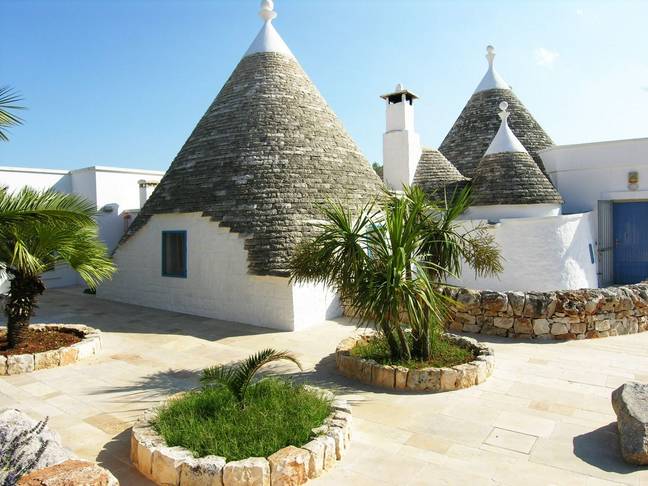 Spending a holiday in one of Puglia's trulli houses is an unforgettable experience.
These characteristic whitewashed buildings with their conical roofs and circular structure are unique to the area. Some are carefully preserved as historic monuments – those in the region of Alberobello are protected as a UNESCO World Heritage Site. Others, meanwhile, have been carefully converted to charming houses.

Our trulli houses are some of our most popular choices for an authentic Puglia holiday. You may be surprised by the amount of space inside. Although they were originally built as agricultural buildings to house cattle or store crops or sometimes peasant families, these days the trulli are home to some of our quirkiest houses. Some offer rustic charms and others are luxurious boutique self-catering properties. These days Puglia's trulli houses are in so much demand that some of our most popular properties are fully booked a year in advance, so if you have set your heart on a trulli holiday in Puglia, don't delay.

The whole experience of staying in a trulli self-catering property is different. As you look up you can appreciate the sense of space provided by the conical roof. Each room has been carefully decorated in individual style and elegantly furnished. Many trulli have private pools and offer exceptional views of the surrounding landscapes. A holiday in Puglia truly isn't complete without a stay in a trulli house.