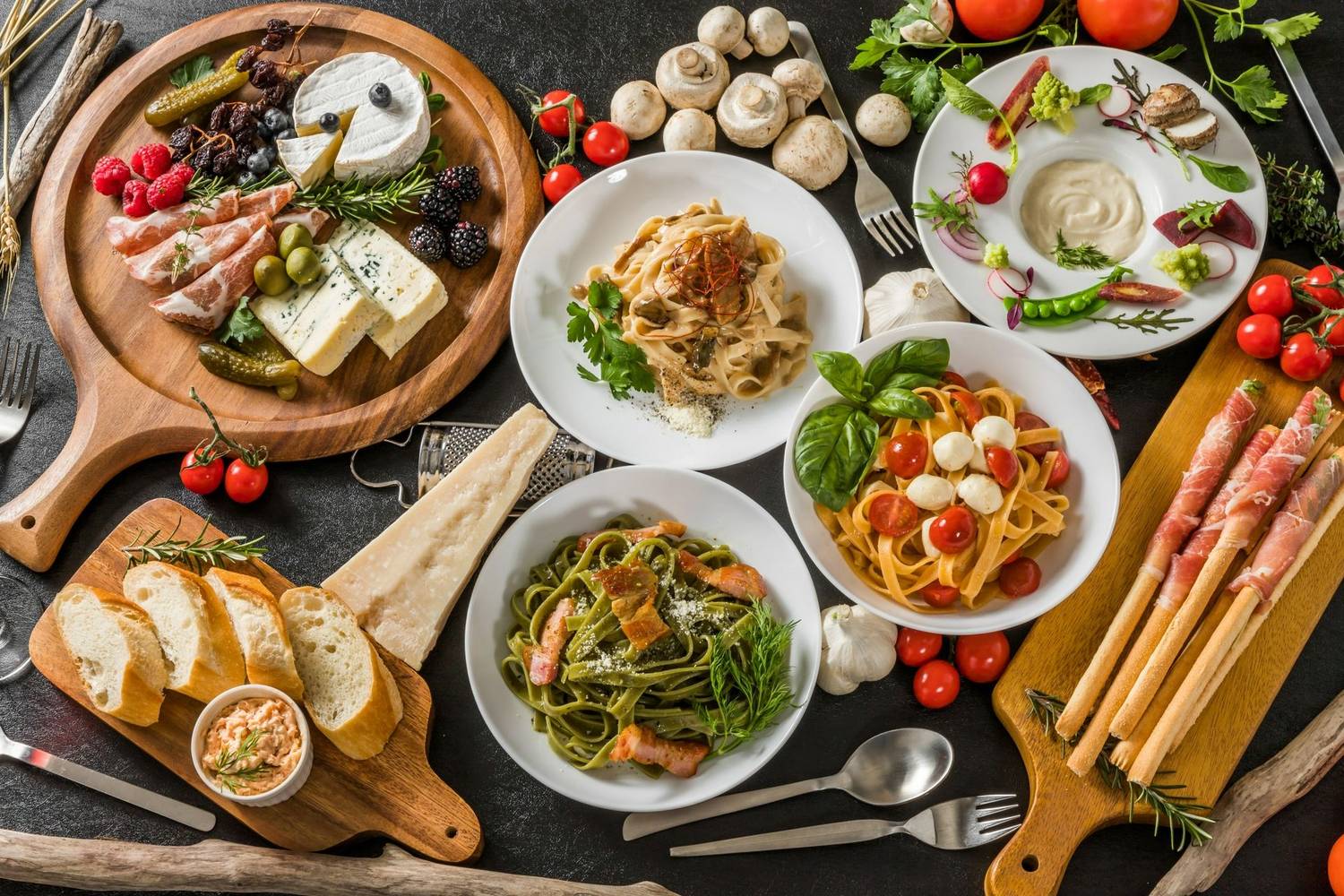 A holiday in Puglia takes you to one of Italy's most beautiful regions. Puglia makes up the 'heel' of the famous Italian 'boot', stretching along the coast to provide the area with miles of Mediterranean coastline.
Bordered by three other regions that are rich in history, Puglia is a central location for Italian culture, history, and cuisine. If you choose to spend your holiday in Puglia, you are sure to find that the local food and wine will be a highlight of your stay. Here's our guide to Puglia for foodies.
AN INTRODUCTION ON WHAT TO EAT ON HOLIDAY IN PUGLIA
The traditional food of Puglia is some of Italy's finest. The perfect Mediterranean holiday fare, it is fresh and healthy and not too heavy. Fish is served more often than meat and is sure to be a highlight of your Puglia holiday, wherever you choose to stay.
Traditional dishes of Puglia
Whilst on holiday in Puglia, be sure to sample some of these traditional local dishes.
Rustico: fresh bread stuffed with a variety of local vegetables and herbs.
Burrata: mozzarella filled with a soft and indulgent cream filling.
Pasticciotto: breaded pudding filled with custard, along with honeyed almonds and figs.
Puccia: pizza dough stuffed with meats and cheeses or vegetables like a sandwich.
Frisella: crunchy bread with a drizzle of olive oil (the largest industry in Puglia).
Pizzette: mini pizzas topped with cherry tomatoes. A light snack enjoyed on the beach.
Delicacies of Puglia
The main delicacy, which you must try during your holiday in Puglia is also their regional speciality. This is a classic pasta known as orecchiette, which means 'little ears' and refers to its delicate shape.
AN INTRODUCTION ON WHAT WINES TO TRY IN PUGLIA
No holiday in Puglia is complete without sampling some of the local Italian wine. Puglia produces 17% of Italy's wine, more than any other region, and it is delicious.
The most commonly grown variety of grape in the region is Negroamaro, which means 'black bitter' (literally translated). It is grown almost exclusively in Puglia and is used to produce some of the best wines in the region – namely Salice Salentino.
The most famous grape in the region, however, is Primitivo. The wines it produces, such as Primitivo di Manduria, are high in alcohol content and possess a full body for a rich flavour. White wines are also produced in the region, but much less so than the classic red. In fact, white wine production in Puglia is very low.
The local food and wine are sure to be a highlight of your Puglia holiday. At Long Travel we are here to help you experience the best possible locations on your holiday. With a wide range of Puglia hotels and Puglia villas to choose from, you can be sure to find the best setting for your Pugliese experience. We even have a range of itineraries and holidays with a specific focus on food and drink.
If you would like our travel experts to help you plan your holiday in Puglia, our Travel Specialists will be happy to help. Just give them a call on 01694 722193 or request a call-back here.