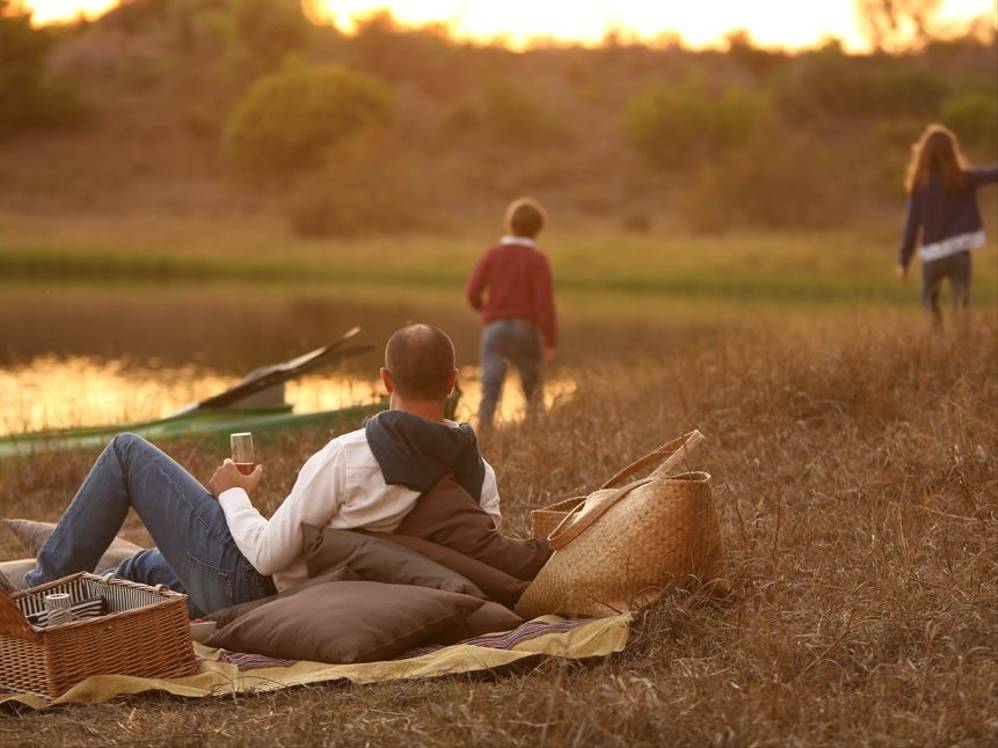 If you are looking for your next family holiday in Italy, then look no further. We have an extensive collection of family-friendly hotels in Italy, so we are sure to have something to suit your requirements and budget.
Whether you are looking for a beachfront hotel with plenty of activities, an agritourism hotel with masses of character, or a luxurious hotel to spoil the whole family in 5 star comfort, we can help. Let our travel experts help you create the ideal holiday for you and your family, with inter-connecting or family rooms, kids clubs and more!


Cormoran, Villasimius, Sardinia
This stunning beachfront hotel is the perfect choice for families seeking a traditional Mediterranean beach holiday. Hotel Cormoran will ensure that every member of the family is happy, with its popular kids' clubs active over the summer months, catering for 4-12 year olds and 12 and overs. The hotel even has its own diving centre, as well as a freshwater children's swimming pool and an adults' pool. It's hard to beat this hotel's setting and laid-back atmosphere for family fun.
Villa Sonia, Castelmola di Taormina, Sicily
Castelmola is a great base for sightseeing. You can enjoy a few hours' excursion on the back of donkeys which go up to the summit of Mount Venere, from which you can survey one of the most beautiful panoramas in the world. In a day, you can visit Syracuse or Piazza Armerina where you can clearly see the history of Sicily in its ancient theatres and residences. Visit nearby Savoca which was the backdrop for one of cinema's greatest works, 'The Godfather'.

One of the highlights of Villa Sonia has to be the incredible view over Mount Etna. Built into the hillside, the unique location gives unhindered views of the whole slope and summit of Mount Etna. With this as a backdrop, the view from the swimming pool and spacious terrace is spectacular. Being family-run, the hotel has a true homely feel and is very comfortable for a family, offering the possibility of having inter-connecting rooms. Usually once a week, the owner, Giuseppe, hosts a "Buffet Sul Terrazzo", by the pool or on the covered terrace. With music and delicious food, it is fun for all the family.
Alghero Resort and Spa, Alghero, Sardinia
Nestling in the green hills of Alghero is this great family-run resort, perfect for a family getaway. There is plenty to do with a gorgeous pool and an amazing spa for the adults, as well as tennis courts and horse-riding treks. Those who are a little braver and travelling with older kids can book an organised trip to try out diving and snorkelling in the deep, blue waters of Capo Caccia to discover the underwater caves and marine life.
Parco Cavalonga Borgo, Ragusa, Sicily
Each Apartment-Suite, sleeping between 4 and 6 people, is unique, with a different layout and its own décor including stone and iron work. They are traditional stone structures on the outside and have refreshing, contemporary interiors. You can choose to book the Apartment-Suites on a self-catering basis, or take advantage of the hotel's services for breakfast and dinner too, offering complete flexibility. It has a gorgeous pool set in stunning scenery for total relaxation. It's a great base for excursions, including Montalbano tours, visiting the World Heritage Sites and even taking a hydrofoil to Malta!
Gabbiano Azzurro, Golfo Aranci, Sardinia
The warm, welcoming atmosphere at this hotel makes you feel as though you've entered the home of friends. Guests return to the Hotel Gabbiano Azzurro with their families, having originally gone there as children with their parents. The happy memories and friendships created on the beach, in the sea and in and around the pool, draw guests to the hotel again and again. The Hotel Gabbiano Azzuro is well appointed both indoors and out and provides fun for children and adults alike, offering a host of activities, catering for all ages. The hotel is the ideal location for your family beach holiday and the resort of  Golfo  Aranci offers a good selection of shops, restaurants and excursions.
Tenuta Seliano, Paestum, South Campania
This charming, quirky agriturismo is so peaceful and beautiful, you will not want to leave! The pool, sunbathing terraces and the large covered veranda, are well furnished and perfect for relaxing, while the kids go for a swim. The owners even have their own herd of 900 buffalo, kept nearby providing lots of tasty, fresh mozzarella. Children will love looking at them and playing with the owner's dogs, enjoying an authentic slice of country life. More 'laid-back' than attentive, guests are left to their own devices and are more than welcome to wander around and make themselves at home. Tenuta Seliano is also a great base from which to explore the Blue Flag beaches of Campania and to view the magnificent temples at Paestum. You can even visit the incredible  archaeological sites at Pompeii and Mount Vesuvius!
Hotel Giordano, Ravello, Amalfi Coast
Hotel Giordano is a great choice for all the family. Its 20x10 metre beautiful swimming pool is covered with majolica, a non slip bottom and is equipped with a whirlpool device. Its spacious terrace surrounded by a very large solarium with areas shadowed by elegant magnolia trees is ideal for moments of relaxation. Enjoy your evening meals at the beautiful Villa Maria taking in the peaceful scenery of the spectacular bay of Ravello. Next to the hotel is a tennis court which can be booked and there is also the possibility of hiring an instructor. From May to October you can book to learn as a group or have personal lessons, either for yourself or for your children.
FAMILY HOLIDAYS IN PUGLIA
Puglia is a great choice for a family holiday in Italy. The zoo safari in Fasano will appeal to kids of all ages, and their parents! Splash Parco in Gallipoli is a waterpark/ amusement park combined, filled with organised activities and plenty of waterslides. Those seeking outdoor adventures should prepare a packed lunch, hire bikes and explore the mountains. Brave and daring young explorers and their parents shouldn't miss a trip to the Grotte di Castellana - the kids will be begging to go back!
Masseria Santa Lucia, Ostuni, Puglia
A top pick for families with its diversity of activities for all ages. It is also only a short distance from the zoo, convenient for a day trip. The spectacular pool here seems almost never-ending and is set in lush Mediterranean gardens. It has a separate shallow pool connected to the main pool for the little ones to paddle without you having to worry. It has a beautiful tennis court and an unusual amphitheatre, where children's entertainment is sometimes provided in the summer. Themasseria also has a private seafront terrace which is decked with sunbeds. You can even reach this in a golf buggy, which makes for a fun ride! At times, there is a live pianist and special "Serate  Pugliesi" (Pugliese evenings), with typical regional music and food. These are great fun, allowing guests of all ages to mingle.
Masseria  Torre  Coccaro,  Savelletri,  Puglia 
This exclusive beach hotel offers a wealth of amenities for adults and children alike in a family-friendly atmosphere, including a lovely mini-club. There are  fun cookery classes on site, to learn how to cook local specialities. It boasts a stunning heated swimming pool and extensive grounds including flower gardens, walled vegetable garden and an orchard. Adults will love the  incredible  Aveda Spa and its truly excellent facilities, including an indoor pool, Turkish bath and gym. Just down the road, its sister hotel, Torre  Maizza, has a 9-hole golf course. The  masseria's own  spectacular  Coccaro private beach, with its beautiful golden sand, is just 10 minutes away. The nearby riding school is great for kids and adults. The masseria offers a whole host of activities, such as mountain biking, beach volleyball, pony rides, quad biking paths among the olive trees or on the beach, go kart track, wind-surfing or kite-surfing and swimming lessons for children with a certified teacher, where they can learn diving and floating.
Hotel Del Levante, Torre Canne, Puglia
This charming beach hotel offers sea and fun for all the family. The sandy shoreline lends itself well to long, invigorating walks and it is in a great spot for the kids to run around and go for a paddle in the sea. Those who prefer, can choose to take a dip in the hotel's pool, with its beautiful sea views. Renting mountain bikes is a great way to discover the beauties of the surrounding countryside, punctuated by trulli and olive trees. Hotel  Del  Levante's private beach and two splendid swimming pools are complete  with  sunloungers, deck chairs, beach umbrellas and tables. This hotel is a great choice for a relaxing family beach holiday in Puglia.

We hope we have inspired you to consider a holiday in Italy with your family. Feel free to call us on 01694 722193 or request a callback from one of our Travel Specialists who will be happy to provide advice and recommendations based on first-hand experience.